Tax Resolution Services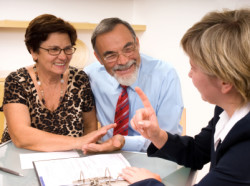 With more than 20 years of experience under our belts, the tax attorneys and enrolled agents at The Levy Group of Tax Professionals know that every tax debt situation is unique and deserves an individualized approach. If you are in need of back tax help or other tax resolution services in Tampa or in the surrounding communities, we have the solution for you. Our seasoned tax relief pros will review your financial history as well as your current circumstances in order to evaluate the severity of your tax issues. Then, we'll help you to develop a unique strategy for entering tax settlement negotiations. Our goal is to make professional recommendations to help you resolve your tax debt and avoid future tax problems. When you put your trust in us, you'll benefit from our extensive experience and commitment to superior customer service, and you'll never have to worry about tax issues taking over your financial life again. 
You can turn to our tax resolution pros for a wide range of services, including:
Installment agreements: Most people can't afford to pay off the entirety of their back taxes in one lump sum. When you work with the pros at The Levy Group of Tax Professionals, we can negotiate with the IRS on your behalf to help you qualify for a monthly installment agreement. 

Penalty abatement: The longer you go without dealing with your unpaid tax debt, the larger the amount you'll owe due to tax penalties and fines. In some cases, the IRS will allow for penalty abatement, which could significantly lower the amount you owe the IRS. The tax consultants at The Levy Group of Tax Professionals can help you determine if you qualify for penalty abatement and do whatever is necessary to assist you with securing it. 

Innocent spouse relief: When married couples file taxes together, many are not aware that both parties can be held responsible for any resulting tax debt, even in the event of a divorce or separation. The IRS recognizes that, in some circumstances, it isn't fair to hold both spouses equally responsible for back taxes owed, but an innocent spouse relief claim must be filed to absolve one party from the tax debts. Our licensed and insured tax consultants can aid you in the filing process to help ensure that your tax problems are solved. 

Offers in compromise: In some cases, it's possible to settle with the IRS for a lesser amount than what you currently owe. Securing an offer in compromise isn't easy to come by, though, and it helps to have the assistance of a tax debt relief pro when applying. When you choose to work with The Levy Group of Tax Professionals, we'll do our best to help you gather the necessary paperwork and make the best application possible for an offer in compromise. 
Wage garnishment relief: If you owe back taxes, the IRS may try to collect on what you owe through wage garnishment. This means that the IRS can deduct money directly from your paycheck until your back tax debt is settled. Our tax help pros can assist you with applying for relief from wage garnishment, so that you can reach a tax settlement that won't upset your finances. 

Appealing a government action: If you don't pay off your tax debts, the government can take action against you by placing liens and levies on your assets. Our IRS resolution pros can help you fight these actions and keep your assets protected. 

As a family-owned company, The Levy Group of Tax Professionals understands how urgent it is for you to find tax relief from IRS back taxes and other tax problems. That's why we are dedicated to providing some of the speediest tax resolution help in the Tampa area. When a tough tax problem has you down, we'll be right by your side to work it out. Together, we will determine the appropriate strategies to bring you a swift and satisfying resolution. We also believe that getting great tax settlement advice shouldn't cost you a fortune, and we'll do our best to keep your costs for tax resolution services low. For more information on what The Levy Group of Tax Professionals can do for you, contact us for a free consultation today!
tax resolution
tax settlement
tax penalty abatements