Tax Attorneys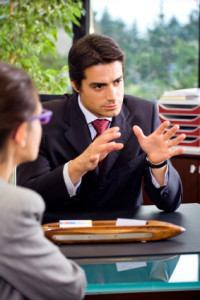 Does a pressing tax issue have you worried that you might need to hire a tax attorney? If you're fearful of your current tax situation, The Levy Group of Tax Professionals can help. We have been providing tax attorney service for more than 20 years, and our team is here to help individuals and businesses throughout the Tampa area unravel their tax issues. Whether you need an income tax attorney or a business tax lawyer, we've got you covered. Our tax attorneys combine decades of experience with integrity and compassion to ensure the best possible outcome and resolution for your financial troubles. From filing back taxes and providing audit representation to negotiating offers in compromise and ending wage garnishment, our expert tax law attorneys have the experience to provide you optimal results and superior customer service!
If you are overwhelmed by back taxes and other financial issues, the tax attorneys at The Levy Group of Tax Professionals are here to offer you a workable solution. Our licensed and insured tax lawyers are well versed in tax regulations on the local, state, and federal levels, and we are prepared to use our knowledge and expertise to negotiate on your behalf for the best possible settlement or resolution option. We're a full-service tax attorney firm that can assist you with filing and even negotiating the payment of back taxes with the IRS. In fact, our expert tax attorneys are often able to negotiate a settlement for a lower amount than what you currently owe, effectively reducing your outstanding tax burdens.
Tax Attorneys on Your Schedule
When you need tax help, it's important to get it right away, so that you can avoid facing penalties and fines. At The Levy Group of Tax Professionals, we're available 24/7 to help you with any of the following:

Tax Code Clarification
Tax Return Filing
IRS Back Taxes
Tax Audit Representation
Negotiating Installment Agreements
Claiming Innocent Spouse Relief
Personal and Business Financial Advice
And All Other Tax Resolution Matters!
If you're in need of back tax relief, we're the seasoned tax attorneys in the Tampa area who will go the extra mile to help you. Our tax law attorneys understand how stressful working through tax problems can be, and that's why we'll work tirelessly to assist you in finding tax resolution—and peace of mind—as quickly as possible. We won't rest until your tax troubles are under control and you're back on the path to financial freedom. Call or e-mail our tax lawyers today and get the tax relief you deserve!
tax attorney
tax attorney in
tax lawyers
attorney taxes
tax law attorney