IRS Back Taxes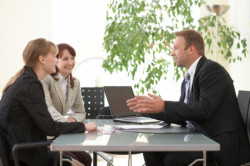 Is back tax debt crippling your financial health? If your answer is yes, it's time to get help. At The Levy Group of Tax Professionals, we have over 20 years of experience using our tax resolution skills to help clients settle their IRS back taxes. We know that when you owe back taxes, the stress can be overwhelming. Our team of tax attorneys and enrolled agents in Tampa is well-trained to provide some much-needed stress relief along with effective back tax relief. We understand that owing back taxes can cause confusion and anxiety, but it's not something you have to deal with alone. You do have options for back taxes help even when you're feeling like your tax problems will never end. When you contact The Levy Group of Tax Professionals for tax assistance, we'll help you create a strategy for paying your federal back taxes and improving your financial situation. In many cases, we are often able to settle for less than what you owe, providing solutions for unpaid taxes that save you money in the long run. Whether you're facing wage garnishment, property seizure, or other penalties, our team has the knowledge and the experience necessary to help you find resolution and effective back tax relief!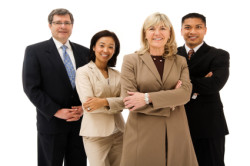 Dealing with the financial issues created by back taxes can seem intimidating and, at times, downright impossible. Thankfully, you don't have to deal with these worries on your own anymore. The tax pros at The Levy Group of Tax Professionals are here to offer you the back tax help you need to put these problems in the past. We'll work with you to create a customized plan of action that will eliminate or reduce your current debt issues. We understand that every taxpayer has a unique situation, and we build our tax assistance strategy according to your personal needs for paying back taxes. Our tax advocates can help you with:
Offers in Compromise
Installment Agreements
Penalty Abatement
Wage Garnishment
Innocent Spouse Relief
Avoiding Property Liens or Seizures
Tax Settlement Negotiations
Audit Representation
Resolving delinquent taxes right away is the best way to ensure your financial security and keep your anxiety under control. Why deal with the frustration of unpaid taxes another day when one phone call to The Levy Group of Tax Professionals can put your mind at ease? If you owe back taxes, get in touch with our tax pros today and find effective, efficient relief. Our enrolled agents and tax attorneys are here for you seven days a week to help when you need it most. When delinquent taxes are causing you grief in Tampa or environs, let us make things easier on you. Contact us now for a free estimate for our IRS back taxes resolution services!
Back Taxes
Filing Back Taxes
IRS Representation
Back Tax Return
Owe Back Taxes