IRS Audits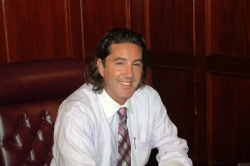 If you've recently received notice of an upcoming audit by the IRS, you're probably already panicking about what to do. While a tax audit can be a scary prospect, it's not something you have to face on your own. When you're expecting an audit from the IRS, you can put your trust in the tax specialists at The Levy Group of Tax Professionals. We provide audit defense for both individuals and business owners in the Tampa area, and we're the pros you can rely on to handle your audit process from start to finish. Call or e-mail us today to get help with a personal or business audit and say goodbye to your tax problems!
When it comes to an audit, IRS officials are serious about reviewing your financial life. As such, preparing for the process could require extensive work gathering the proper documentation. Just thinking about having to do this can be exhausting, and that's where The Levy Group of Tax Professionals can help. When facing an audit by the IRS, our licensed and insured tax audit professionals will provide you with a wide range of services, depending on your needs. Our audit defense services include:
Helping you gather the necessary paperwork to prepare for your audit
Filing paperwork by the appropriate deadlines
Representing you at your audit from the IRS
Helping you negotiate tax settlements with the IRS
Offering advice on how to avoid future audits and tax problems
All taxpayers will have a different situation, so the amount of help you require will depend on your specific circumstances. No matter what, though, we'll be able to ensure that the audit process isn't stressful or overwhelming for you. We have more than two decades of experience handling IRS audits, and we've seen more than our fair share of tax issues. With our expertise on your side, you won't have to worry about letting an audit take over your life.
Tax Settlement Assistance
After an audit, IRS officials may decide that you have underpaid your taxes. If that's the case, you'll need to find a way to pay back what you owe. If you choose to work with The Levy Group of Tax Professionals, we can offer you assistance with securing the appropriate tax settlement. Whether you want to apply for an offer in compromise or set up an installment agreement, our IRS settlement pros are here to meet your needs. We'll sit down with you and discuss which options are best for you and your financial needs, and then take the appropriate steps towards securing your chosen tax resolution option. To learn more about how we can help you apply for an offer in compromise or other tax settlement option after an audit, call or e-mail us right away!
tax audit
irs audit
offer in compromise