Business Tax Problems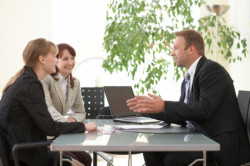 Are tax problems getting in the way of effectively running your business? If you're experiencing business tax problems, your best bet is to contact the tax resolution pros at The Levy Group of Tax Professionals. Serving Tampa and the nearby communities, our business tax help experts can assist you in solving any tax issue related to your business. From payroll tax problems to tax return preparation, we're here to ensure that your business keeps going strong. To learn more about our services and get help with your company's income tax problems, call or e-mail The Levy Group of Tax Professionals today!
Ignoring your tax problems isn't a wise idea when you operate a business. The longer you let your business tax issues go unresolved, the more money you're likely to owe. If things get too far out of control, you could even end up losing your business. That's why it's important to seek assistance from the tax resolution pros at The Levy Group of Tax Professionals as soon as you begin to experience business-related income tax problems. You can turn to us for:

Back taxes help
Corporate tax resolution
Penalty abatement
IRS audit representation
Tax settlement negotiation
Federal tax court representation
Payroll tax help
And much more!
No matter what type of corporate tax problems you're facing, we'll work hard to find a strategy that meets your needs and provides you with complete tax relief. When you need help with tax problems facing your company, there's no reason to look elsewhere for business tax help. Not only are we dedicated to bringing you some of the fastest tax problems help in the Tampa area, but we're also committed to keeping our prices low. If you're in need of affordable, effective tax problems help for your small business or large corporation, we're the pros you can always rely on.
Payroll Tax Problems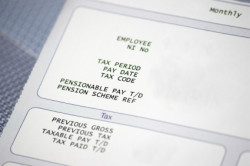 Companies often encounter tax problems due to payroll issues. If you find yourself in this position, you can always count on the business tax relief pros at The Levy Group of Tax Professionals for assistance. Whether you're dealing with misclassified employees or payroll tax penalty issues, our licensed and insured company tax relief specialists will help you get your payroll tax issues under control. To learn more about how we can provide you with payroll tax help, get in touch with our team today. We're ready to handle all of your company's tax problems, no matter how tough they might be!
corporate tax
tax problems
small business tax
tax resolution