Services Offered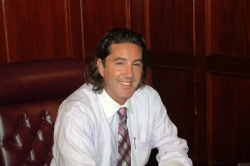 Is an unpaid tax bill always at the back of your mind? Are you concerned that your back tax debt might spiral out of control at any moment? When tax problems begin to worry you, it's time to call in the tax consultants at The Levy Group of Tax Professionals. Serving individuals and business owners in the Tampa area, we're the tax relief specialists you can rely on when tax issues become overwhelming. Whether you're struggling to pay back taxes or you need help with an upcoming tax audit, our licensed and insured tax attorneys and enrolled agents are here for you. Call or e-mail us today to discuss your options for tax resolution or to get a free estimate for our services!
If you have tax issues, your best bet is to deal with them as quickly as possible. The longer you go without making arrangements to pay your tax debt or paying it off in full, the more money you're likely to owe. Getting tax help from the seasoned tax resolution pros at The Levy Group of Tax Professionals will ensure that your unpaid tax debts are kept to a minimum and that tax issues don't continue to create massive stress in your life. We have more than 20 years of experience providing tax relief service, and we're ready to use our expertise to help you.
You can turn to our tax consultants for assistance with:
Back tax filing
Tax settlement negotiations
Penalty abatement
Tax audit assistance
Business tax problems
Payroll tax help
Tax preparation service
And so much more!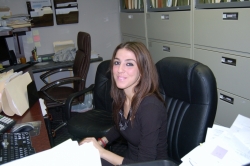 No matter how complicated or severe your tax problem seems, our tax attorneys and enrolled agents can find a way to bring you tax debt relief in Tampa and the surrounding areas. We understand that every taxpayer has a unique set of circumstances, and when you turn to us for tax settlement help, we'll take your specific situation into consideration before coming up with a plan of action. In addition, we'll do our best to keep your costs for tax resolution and tax preparation service as low as possible, so that you can keep more of your hard-earned money in your pocket.
Tax Relief Service 24/7
Because tax problems usually just get worse over time, it's little wonder that most taxpayers want to find speedy yet thorough solutions to them. When you're facing a stressful tax problem and need help right away, you can rely on the tax help specialists at The Levy Group of Tax Professionals. We're here 24/7 to meet your needs and provide you help dealing with back taxes, corporate tax problems, and so much more. Call us right away to get the relief you deserve and set your finances straight once more!