Are you worried about how back taxes might affect your financial future? Is filling out your yearly tax return giving you a headache? Do you need business tax help to get your company back on the path to financial success? For these and other tax problems, you can always turn to the tax consultants at The Levy Group of Tax Professionals. Our tax attorneys and enrolled agents provide tax relief service to local individuals and business owners, and we're equipped to handle a wide variety of tax problems. Whether you need help securing an offer in compromise or you require audit defense services, our experienced tax resolution pros are here to help. Call or e-mail us today to learn more about your tax settlement options or to discuss your current tax issues!
Family-Owned Company
Licensed and Insured
20+ Years of Experience
Free Estimates
Tax Relief Experts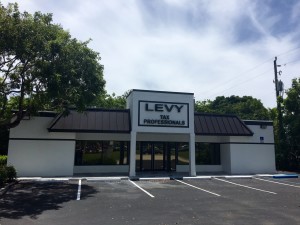 Serving Tampa, FL, The Levy Group of Tax Professionals provides tax help to clients located throughout the area. We're proud to extend our back tax help, penalty abatement, and tax preparation service to customers in Bradenton, Wesley Chapel, Brandon, Clearwater, St. Petersburg, Lakeland, Spring Hill, and environs. When you're in need of quick, effective tax resolution options, our team of tax attorneys and enrolled agents is ready to assist you. We offer 24/7 availability to meet the needs of our clients, and we'll get right to work on your tax problems to come up with a workable solution that will satisfy the tax authorities without breaking your budget. As a family-owned company, we know just how important it is to resolve tax issues as soon as possible, and our tax consultants will stop at nothing to get the job done. We'll use our 22 years of experience to make your tax problem a thing of the past!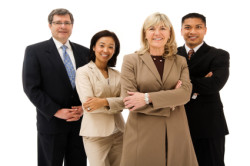 When you're going through tax troubles, the last thing you want is to deal with hefty fees from your tax settlement pros. If you choose to work with the tax debt relief experts at The Levy Group of Tax Professionals, you'll benefit from our deep commitment to providing our clients with affordable tax resolution services. We understand that already having back tax debt can put you in a precarious financial situation, and we'll do our best to keep your costs as low as possible. Regardless of whether you need our audit defense services, back taxes advice, tax preparation service, or another type of IRS assistance, you can breathe easy knowing that we'll provide you with dedicated service at a price that won't stretch your wallet.
For your security and peace of mind, The Levy Group of Tax Professionals is fully licensed and insured. We're also proud to hold an A+ rating from the Better Business Bureau (BBB) and are active members of the National Association of Tax Professionals (NATP), the American Society of Tax Problem Solvers (ASTPS), and the National Association of Tax Resolution Companies (NATRC).